Readers Of This Article, Also View:
Reduce Cost, Improve Floor Care Equipment Productivity with Training -

Sponsored Learning
Maximizing Your Vacuuming Schedules
Daily Vacuuming A Good Practice For High Traffic Areas
---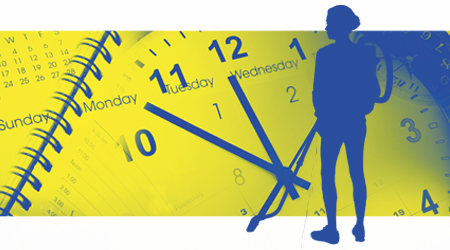 According to a 2016 Contracting Profits survey, 63 percent of commercial office facilities have daily vacuuming — a testament to the importance of routine vacuuming as the first line of defense in carpet maintenance.

While the majority of respondents vacuum every day, the survey also indicates that 15 percent of facilities have vacuuming done a few times a week, while 14 percent of facilities schedule weekly vacuuming.

Budgets may be to blame for lower vacuuming frequencies; however, facility size, type, location, and foot traffic also come into play when setting a vacuuming schedule. Small offices with only a few employees may require weekly vacuuming, whereas large offices with hundreds of employees may require nightly vacuuming, says Bob Merkt, owner of Kettle Moraine Professional Cleaners Inc., West Bend, Wisconsin.

Because every office environment is different, Pat Jennings, director for standards and specifications at the Carpet and Rug Institute, Dalton, Georgia, suggests starting with a carpet maintenance plan that details procedures for preventing soil from entering the building, as well as routine vacuuming.

"The frequency is going to be determined by the amount of traffic," says Jennings. "We recommend that the building service contractor meet with the business owner and provide them with a maintenance schedule so they can then go over any questions and determine how much foot traffic the building has in each area."

As a rule of thumb, areas with the highest amount of foot traffic should be vacuumed more frequently, according to the experts.

"You're always going to allocate the majority of your time to those places that have the highest density and highest traffic," says BJ Mandelstam, a consultant with Only Cleaning Matters, Denver. "If you're vacuuming daily, you probably want to focus on areas like the center of corridors where people's feet fall, spot-vacuum debris, and then do a detailed vacuuming once a month."

As always, prevention is better than cure; therefore, BSCs should also focus daily vacuuming on areas where dirt and debris enter the building. Similarly, transition areas, such as those between a warehouse or factory and a carpeted office, should be vacuumed daily.

"Common areas, such as elevators and lobbies, and entrances are generally the ones you give the highest frequency to, because that's where most of the soil comes in and gets spread around," says Bill Griffin, president of Cleaning Consulting Services in Seattle. "And the more emphasis you put on collecting it in those areas where it's concentrated, the less time you'll have to spend chasing it around."

In addition to vacuuming entrances and transition areas daily, BSCs should focus on secondary areas, such as offices and cubicles, every two to three days.

"It's a game of rotation," says Merkt. "You vacuum your high-traffic areas frequently and spot clean these secondary areas on a rotation. Then, after five or six times you're going to need to do a full vacuum."

To help determine vacuuming frequencies, Merkt suggests BSCs observe how much dust lands on horizontal surfaces.

"Take a look at the top of file cabinets and partitions, and watch how fast they load up with dust," he says. "That will give you an indication of how frequently you need to vacuum your carpet."
next page of this article:
Spot Vacuuming An Option For Cost Cutters
Disclaimer: Please note that Facebook comments are posted through Facebook and cannot be approved, edited or declined by CleanLink.com. The opinions expressed in Facebook comments do not necessarily reflect those of CleanLink.com or its staff. To find out more about Facebook commenting please read the Conversation Guidelines.