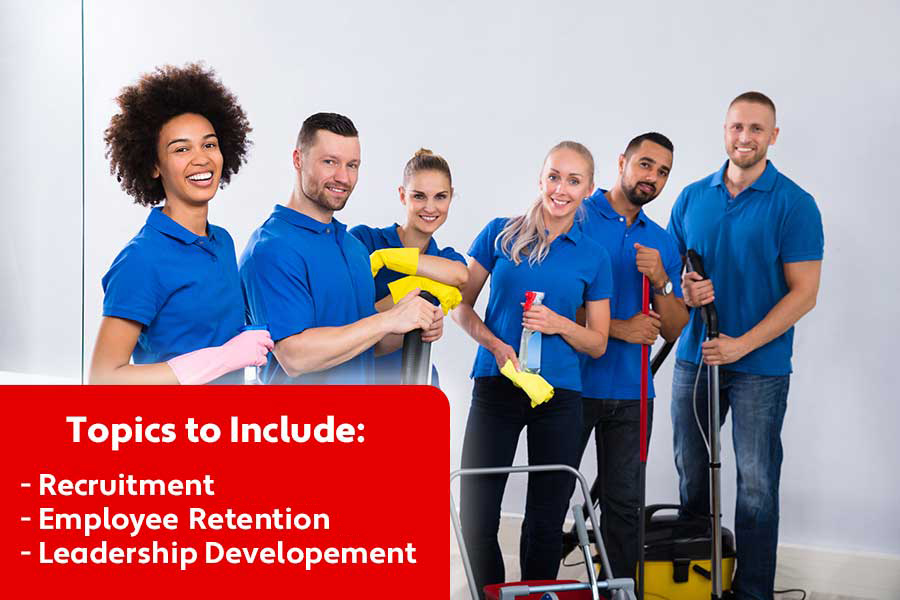 Economists predict that labor will continue to plague this industry well into 2023, which will impact productivity of cleaning teams and could lead to faltering attention on regulation compliance and upgrades to cleaning programs. Summit attendees will participate in discussions on recruiting and retaining frontline workers, how to develop leaders to provide business continuity and what it might take to improve the perception of the cleaning team with tenants and stakeholders.
Sessions
Where Are The Applicants? A Guide to Recruiting and Retaining Employees
Speaker: Ron Segura, President, Segura & Associates
Where are the applicants? How can I increase employee retention? What would make an applicant want to work for my company?

These are questions being asked by companies in all industries. During this session, Ron Segura will provide answers and share actual examples of how companies in the cleaning industry have found solutions. He will also provide a customer's view of companies that have creatively found solutions to staffing issues.
Supporting Your Team: Developing and Promoting from Within
Speaker: Gene Woodward, Industry Consultant
Labor turnover can be expensive, time‐consuming, and detrimental to cleaning productivity and effectiveness. To succeed, it is important to provide your staff with the knowledge and tools that they need to feel supported in their jobs. This session will focus on strategies to develop and support your team and build leaders from within your organization.

Learning Objectives:

Understand the benefits of an engaged and supported workforce.
Identify strategies to promote employee engagement through leadership principles.
Discuss ways to develop a system that sustains continuous process improvement.
Learn the value of a comprehensive employee development system
Demonstrating the Importance of Cleaning through an Engaged and Educated Team
Speaker: Keith Schneringer Senior Director of Merchandising + Sustainability for WAXIE Sanitary Supply, an Envoy Solutions Company
Engaged and educated teams provide better results, have lower turnover, and experience greater job satisfaction. This session will provide insights from inside and outside the industry and provide some practical suggestions on how to build a more engaged and educated team.

Learning Objectives:

Understand the advantages of an engaged and educated team
Identify ways to improve the perception of the cleaning team with tenants and stakeholders
Provide strategies on how to build an informed workforce
Biographies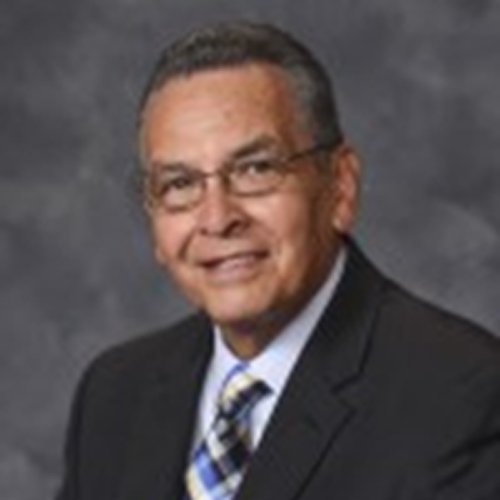 Ron Segura
President, Segura & Associates

Ron Segura, Founder and President of Segura & Associates brings over 56 years of experience in all segments of the Cleaning Industry. Ten of those years were spent overseeing the cleaning of over 4.5 million square feet of outsourced services for The Walt Disney Company.

With over 21 years of consulting both domestic and internationally Ron has been assisting organizations to perform at maximum efficiencies, while raising the quality of service. He is the author of numerous articles in various trade journals worldwide.

Ron has assisted hundreds of organizations in the reengineering of their operations so that they are able to provide a high quality of service and still meet budgetary requirements. He has assisted organizations such as Tesla, Stryker, Stanford University and The United States Federal Reserve.

Between the years of 2004 and 2007 he helped to develop and implement Green Cleaning Programs, throughout the United States and South America.

Ron's excellent networking abilities has been demonstrated in his founding of the LinkedIn Janitorial Management Group with over 15,000 members worldwide.

Ron has been a Speaker and Presenter for Cleaning Organizations throughout the United States, Mexico, Brazil, and this year was a speaker in Australia at the AUSCLEAN Pulire exhibition - Sydney (2013) and the Building Service Contractors International 2013(BSCAI), ISSA Latin America (2017) and Abralimp of Brazil (2017), Guyana (2019). BSCAI Webinar (2020), and Clean Middle East (2020).
---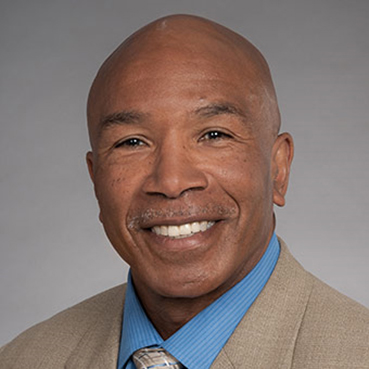 Gene Woodward
Industry Consultant
Gene Woodard has been part of the University of Washington in Seattle since 1985. He serves as Director of the Building Services Department (BSD), which oversees Custodial Services and UW Recycling. The UW was one of the first higher education institutions to use Integrated Cleaning and Measurement (ICM) to validate cleaning procedures within its facility. BSD was recognized by American School and University Magazine and the Healthy School Campaign for the Grand Green Cleaning Award in 2007 and 2014, as well as the Co-Grand award in 2010. Gene is a Master Registered Executive Housekeeper (MREH) and member of International Executive Housekeepers Association (IEHA), International Sanitary Supply Association (ISSA), and APPA: Leadership in Educational Facilities. He serves on the Healthy School Campaign's Green Clean Schools Steering Committee and is a speaker on custodial and leadership topics. Gene serves on the Advisory Board for Cleaning Decision Magazine and is also a contributing writer for Executive Housekeeping Today and Cleaning Decision Magazine. He received a University of Washington Husky Green award in 2017 and was nominated for the University of Washington David B. Thorud Leadership Award in 2020. Gene served as IEHA President from 2000‐2002 and received the William D. Joyner Achievement Award from IEHA in 2012.
---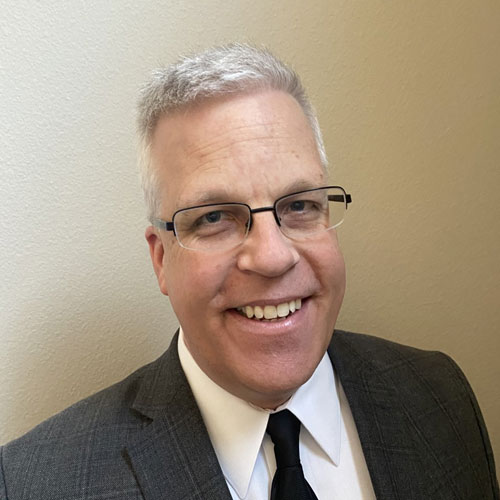 Keith Schneringer
Senior Director of Merchandising + Sustainability for WAXIE Sanitary Supply, an Envoy Solutions Company
Keith Schneringer has been in the sanitary supply industry since 1990 and is currently the Senior Director of Merchandising + Sustainability for WAXIE Sanitary Supply, an Envoy Solutions Company, which is the premier specialty distribution and solution provider serving the U.S. market through a family of the nation's best legacy distributors.

In his current role, Keith is responsible for developing vertical-market specific programs to better assist customers, product and supplier management, and the company's sustainability initiatives. Before assuming his current responsibilities at Envoy Solutions, he worked as an account consultant, sales manager, marketing manager, and director of channel marketing + sustainability for WAXIE.

Keith is a LEED® Accredited Professional (LEED AP O+M) and CIMS-GB ISSA Certification Expert who has served in a leadership role for the San Diego chapter of the US Green Building Council. He is a Past President of the chapter as well as the Founder and Co-Chair of the Chapter's Commercial Real Estate LEED EBOM Committee, and he has also been a Chapter Representative to the Pacific Regional Council of the USGBC. He has represented WAXIE as a stakeholder in the standard development process for the ISSA Cleaning Industry Management Standard-Green Building (CIMS-GB), the ISSA Clean Standard: K-12 Schools, and for the Green Seal GS-37 and GS-42 standards, and he has done an extensive amount of research and study on the subject of the cleaning industry and green cleaning. He has also represented WAXIE on the board of PABSCO (Pacific Association of Building Service Contractors), and each of these experiences has provided practical knowledge of advocacy related activities.

Keith has conducted end-user seminars and has made end-user presentations to groups from USGBC, BOMA, IFMA, ASHRAE, AIA, CHESC and many others.

He is very happy and appreciative to have the opportunity today to discuss the importance of an engaged and educated custodial team, and how an effective cleaning can assist your facility reach its overall cleaning, health, safety, and sustainability goals